June 12, 2007
Kathy appears at Presidential hopeful Fred Thompson First fund raising event in Beverly Hills at the Regency Club in Westwood CA
June 13, 2007
Kathy is a celebrity guest along with Cindy Williams, Lisa Loring. Ken Osmond and Stan Livingston at the National Disabled Veterans Conference in Anaheim, CA
Saturday, July 13, 2007
Kathy appears at the Elvis Fest in Ypsilanti Michigan from 12:30 - 2:00 Come out and say hi while you are paying homage to the King! www.mielvisfest.org
July 24, 2007
Kathy rides in the Float for the Ionia Fair in Ionia Michigan.
July 26, 2007

Kathy will be a guest at the San Diego Comic Con. Look for her from 3 - 7 PM up in the Pavilions Autograph area, Saturday at 12:00 noon when she joins Mark Evanier's voice over panel with Wally Wingert, Neil Ross, and Will Ryan. See her with the Bare Bones studios and their new comic book at table E-7 from 1 - 5 on Saturday.
July 28, 2007
Kathy appears at Gordon's Five and Dime Store in Ypsilanti, MI July 28 from 10 - 2:00 p.m. Come on and out and say hi and get some waxy lips or other nostalgic candy!
Gordon's Five and Dime
23 East Cross Street
Ypsilanti, MI 48198
(in the Historic District of Depot Town)
phone: 734-482-1830
e-mail: gordonsfiveanddime@yahoo.com
August 1, 2007
Kathy lunches with Fred Thompson, Carol Curb, Wink Martindale, Chuck Ashman, and Alex Trebek among selected others for Fred's first foray into the republican candidacy for President in Westwood at the Regency Club.
Personal Appearances
Kathy plays in the Wendy Jo Sperber Golf Tournament in Santa Barbara at Glen Annie Golf Course for WeSpark September 29.
(Caricature of Wendy Jo by Dave Shelton)
Kathy appears at Mickey Sinardi's Show Stopper Stars Spectacular along with the Celebrity Trade Show on Sunday October 30 from 10:00 - 5:00 pm
Kathy is a special guest at the Magic Castle October 2

TV
Kathy Shoots a commercial for Harrahs' Lake Tahoe
April 24, 2007
Paul and Rana Peterson, Tony and Lauren Dow join Kath at the 10th annual nationally televised PRISM awards in Los Angeles, April 24th.

April 22, 2007

Kathy was a presenter at the fifth Annual TVland Awards. Watch for her and your favorite stars when the TV show is broadcast April 22th
May 5, 2007

Kathy appears at Travis Air Force Base (her "namesake?") Saturday, May 5 from 10 - 5:00 Be sure and stop by to say hi and get an autographed ornament, picture or DVD!
May 18-20, 2007
Kathy appears at Fangoria in Burbank CA to greet her fans and talk about her role in Horroween
May 18,2007


Kathy Appears on the celebrity segment of "Living Live" for RLTV
Meshach Taylor and Florence Henderson, and Kathy on the set of Living Live
Steve Piacenzia and Cathy Filan from Creative Juices TV Show<
May 18, 2007
Kathy appeared on the TV ICON segment of The O'Reilly Factor May 9, 2007. Watch the interview at www.genesiscreations.biz
May 2007
Kathy taped the bonus feature for the fifth season release of Family Affair on DVD
Coming soon!

PrunellaPython is born out of Dave Shelton's creative pen. Kathy will play Prunella in the new upcoming project, Snuggy Bear and the Tee-shirt Kids for First Take Productions.
August 15, and 16
Kathy appears in TVLand Confidential 10:00 PM PST, but check your local listings
Kathy shoots a role in the "Psychic Detective" using the location of her home to recreate an actual episode that took place in Northern California
Keep checking back for air date
December 4
Kathy appears at the Pritikin mansion for the annual party at Chenery House in San Francisco
December 5, 2007
The holidays find Kathy at the annual Party at David Perry and Associates from 5 -7 pm
and then at....Stars, the Agency party at the very cool Ruby Skye in San Francisco
Kathy and friend Barry Barsamian at the Stars party

December 7 - 9, 2007

Kathy appears at "STARFAIR" in Palm Springs the event for the Palm springs Walk of Fame (Kathy has a star on Palm canyon) and the Classic Film Festival ,P.

Kathy at STARFAIR
Kathy giving a TV interview for Channel 3
Interview with Clancy Grass
Friend Margaret O'Brien and Kathy at the Palm Springs hotel
Kathy's star on the Walk of Fame
Barry Barsamian, Robert Nudelman, Kathy and Trini Lopez
Kathy, Barry and friend Ellen Weisser in front of Rock Hudson' house where a reception was held
Kathy and Ellen inside Rock's house
Ron Russell, Kathy, Jane Russell, (No relation to Ron!) and Ellen
December 14, 2007
Kathy produces the celebrity event:' The United Financial Holiday Party at Jay Lovells and Captain Lovells restaurant at Lovells of Lake Forest with such luminaries, as Martha Reeves, Davy Jones, Peter and Gordon, Gary Lewis, Mackenzie Phillips and sport stars such as Jim McGowan and Kurt Becker. A great time was had by all!
December 21 - 22
Kathy appears form 11 - 5 on Friday and 10:00 am - 4:00 pm to sign photos and copies of The Word of Promise at Travis Air Force Base


CHRISTMAS WITH SANTA AND FAMILY AT LAKE TAHOE!
David, Kathy, Reid and "COCO

Announcements
January 30, 2007
The fourth season feature for the release of Family Affair on Dvd has been completed with a round table discussion with some of the child star, guest stars that appeared on the show.
From left: Veronica Cartwright, Jerry Mathers, Kathy, John Stephens (producer) , Kym Karath, and Pamelyn Ferdin. Look for the fourth season soon to be released with this bonus feature.
January 7 - 13 edition
Look for Kathy in American Profile Magazine, January 7 - 13 edition where she answers some of your questions!
January 5, 2007
Kathy records an interview for Mike Michelsen on January 5th.
January 15-18, 2007
Kathy heads to NAPTE in Las Vegas to appear for her TV show TVdinners and represent Stirred Water Studios in their slate of productions.
February 7, 2007
Kathy chats with Judy Piazza at 10:00 a.m. on The Student Operated Press, a show to inspire young people.
Kathy does an interview with Dave Canfield for Twitchfilms.net about the release of the third season of Family Affair (March 27) along with her involvement with her new horror films Nightmare Carnival and Horrorween
Kathy's Jim Bowie " German George" is released on DVD by Falcon Pictures.
March 24, 2007
Kathy Appears on the Jan Wahl TV show on KRON n San Francisco, Saturday, March 24 along with Jon Provost and artist Daniel Tousignant t 8:40 am
A campaign to place a star on the Walk of Fame in Hollywood for Brian Keith is underway! Please go to www.starforbrian for more information and/or to contribute to the star on Brian's behalf!
March 21, 2007
Family Affair Season 3 Release Date: March 27, 2007. Go to the merchandise page for your copy!
March 27, 2007
Kathy is on Bill and Joel in the Morning the day of the release of the Fourth Season of Family Affair - Tune in for an update on the DVD release! Listen to the WDUN News/Talk 550 Morning Show with Bill and Joel!
March 31, 2007

Join Kathy, Jon Provost and other stars at Art by the Stars, a spectacular event held at the Cline Cellars in Sonoma California. See the invitation for details.
June 28, 2008
BRIAN GETS HIS STAR!!!  Brian Keith will be honored with a
"STAR" in the Walk of Fame in Hollywood June 28, 2008 For anyone wishing to contribute to the fund for his star please go to:  www.starforbrian.com  Thanks!
Kathy records the voice of the British War Correspondent in the video game "Warfighter" for Loma Media
Kathyappears at a luncheon for Guide Dogs for the Blind at the home of Sidney Mobell, jeweler to the stars, on Sunday, August 23
Kathy will appear at the Palm Springs Walk of Fame Event December 7 - 9
Go to www.palmspringswalkofstars.com to get your tickets - don't miss out on this great event!
Kathy Getting her star in Palm Springs in 1995
with Bob Alexander
Brian Keith star installation is June 26, in Hollywood!!
Go to www.starforbrian.com to participate in a very special auction!
Season 4 Family Affair DVD released October 30 -(the day before Halloween) - kind of spooky, huh?!

Internet Radio
March 25, 2007
John Stephens and Kathy do two interviews with Bill Wilson on "Now Show with Bill Wilson" Sunday, March 25 7:00pm on WDUN-AM 550. Streaming at www.wdun.com
April 3, 2007
Listen for Kathy on "Getting to Know You", Susan McCray's radio show on KSAV.org
April 19, 2007
Kathy talks with David Lawrence at 8:00 PM on the David Lawrence Show heard on
XM Satellite Radio's Open Road 171
as well as on AM and FM stations across the country. Check your local listings.
May 29, 2007
Kathy does the Shane Foxworth Show heard on CFUN, 1410 AM
Live Stream via Website: www.cfun.com
June 11, 2007
Kathy does an interview with Sean on KSTN 1420 Morning Madhouse
July 26,2007
Herby Hancock interviews Kathy on Thursday, July 26. Listen for her interview on KCWB Kool international station and keep doo wop alive!!,
Listen for Kathy as she chats one on one with Herbie Hancock for KCWB 58 Kool International
Check out Kathy's interview with Walden Hughes for Yesterday Radio
www.yesterdayusa.com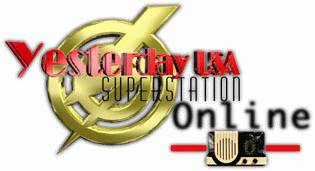 Kathy talks with Herbie Hancock on KCWB Kool radio on October 16, 2007
October 29, 2007
Kathy does an interview with Bill Wilson on "Now Showing with Bill Wilson" 7:00pm on WDUN-AM 550. Streaming at www.wdun.com
December 5, 2007
Kathy talks with Herbie Hancock on Boss radio

Movies

Audio Books
Kathy does more recording for the Falcon Pictures/Thomas Nelson Bible project
starring James Caviezel and Michael York
July 23 - July 27, 2007
Kathy Records the new Karen Kingsbury Book for Zondervan Audio Publisher in Grand Rapids Michigan.

Teaching and Seminars
January 11, 2007
Kathy teaches her popular Speak Clearly to Communicate Richly workshop at the Oaks at Ojai
January 31, 2007

Kathy teaches Speak Clearly to Communicate Richly at the Pacific Athletic Club in Redwood Shores, California on Wednesday, January 31st. Call 650 593-4900 or email info@pacclub.com to sign up for the class which is from 6:30-9:30 Kathy looks forward to seeing you there!
March 6, 2007
Tuesday, March 6th Kathy teaches speech and diction at the Voice One Studios Voice One
665 Third Street, Suite 227
San Francisco, CA 94107
ph: 415.974-1103
fax: 415.974-1105
e-mail: vone@aol.com
Call today to join this important class!
March 20, 2007
Kathy participates in the daytime conservatory at Voice One Studios in San Francisco teaching Speech, and diction from 10 - 1:00. Contact Voiceoneonline.com for more details.
Saturday, May 12, 2007
At Voice One, Kathy teaches how to voice talking toys in the Character Intensive Class from 10:00 a.m. - 1:00 p.m.
May 24, 2007
Kathy teaches Automated Dialogue Replacement (ADR) at Voice One Studios in San Francisco - www.Voiceoneonline.com from 6:30 PM to 9:30 PM. Click for more info!
June 2, 2007
Voice One Studios in San Francisco gets the benefit of Kathy's vast experience when she conducts a class in Audio Books from 10-5 on Saturday. Contact Voiceoneonline.com for more information.
June 24, 2007
Kathy teaches a segment of the character intensive class for Voice one. She instructs on how to create, exciting memorable voices for interactive toys from 2-5 in the afternoon at the San Francisco Studio.
June 26, 2007
Kathy teaches Voice Over II at Pacific Athletic Club from 6:30 - 9;30 PM for members and non members. www.pacclub.com

July 24,2007
Kathy teaches her popular class - how to do voice over for interactive toys at Voice One studios on Tuesday, July 24, from 2 - 5 PM
Kathy teaches her excellent class Diction and Clarity for Voice One Studios in San Francisco September 12, 6:30 - 9;30 PM
Monday, October 15, 2007
Kathy teacher Diction and Clarity at The Daytime Conservatory at Voice One Studios in San Francisco from 10:00 AM - 1:00 PM
Tuesday October 16, 2007
Kathy teaches Beginning Voice Over at Pacific Athletic Club from 6:30 - 9:30 PM
Wednesday October 18, 2007
Kathy teaches Creating Voices for interactive and plush toys at Voice One Studios, San Francisco 6:30 - 9:30 PM
October 23, 2007
Kathy teaches ADR (Automated Digital Replacement)
6:30- 9:30 PM at Voice One Studios in San Francisco
December 3, 2007
Kathy teaches the first part of long form narration - audio book recording - at Voice One Studios in San Francisco from 6:30 - 9:30 PM Class size limited
email for further info
Kathy with students
December 10, 2007

Long Form Narration - Audio Book II is explored as Kathy teaches at the famed Voice One Studio in SF from 6:30 -9:30 PM
February Schedule
News Main